UFI APAC WEEK: SINGAPORE MARINA BAY WATERFRONT WALK
What better way to celebrate the reopening of Singapore and UFI APAC Week than to come together for a walk around our iconic Marina Bay on 1 April 2022!
It was truly amazing and heartwarming to see our MICE community face-to-face and enjoy a great (and hot) time reconnecting and forging new friendships.
Here are some of the highlights of the Singapore Marina Waterfront Walk:
Starting Point: Suntec Singapore Convention & Exhibition Centre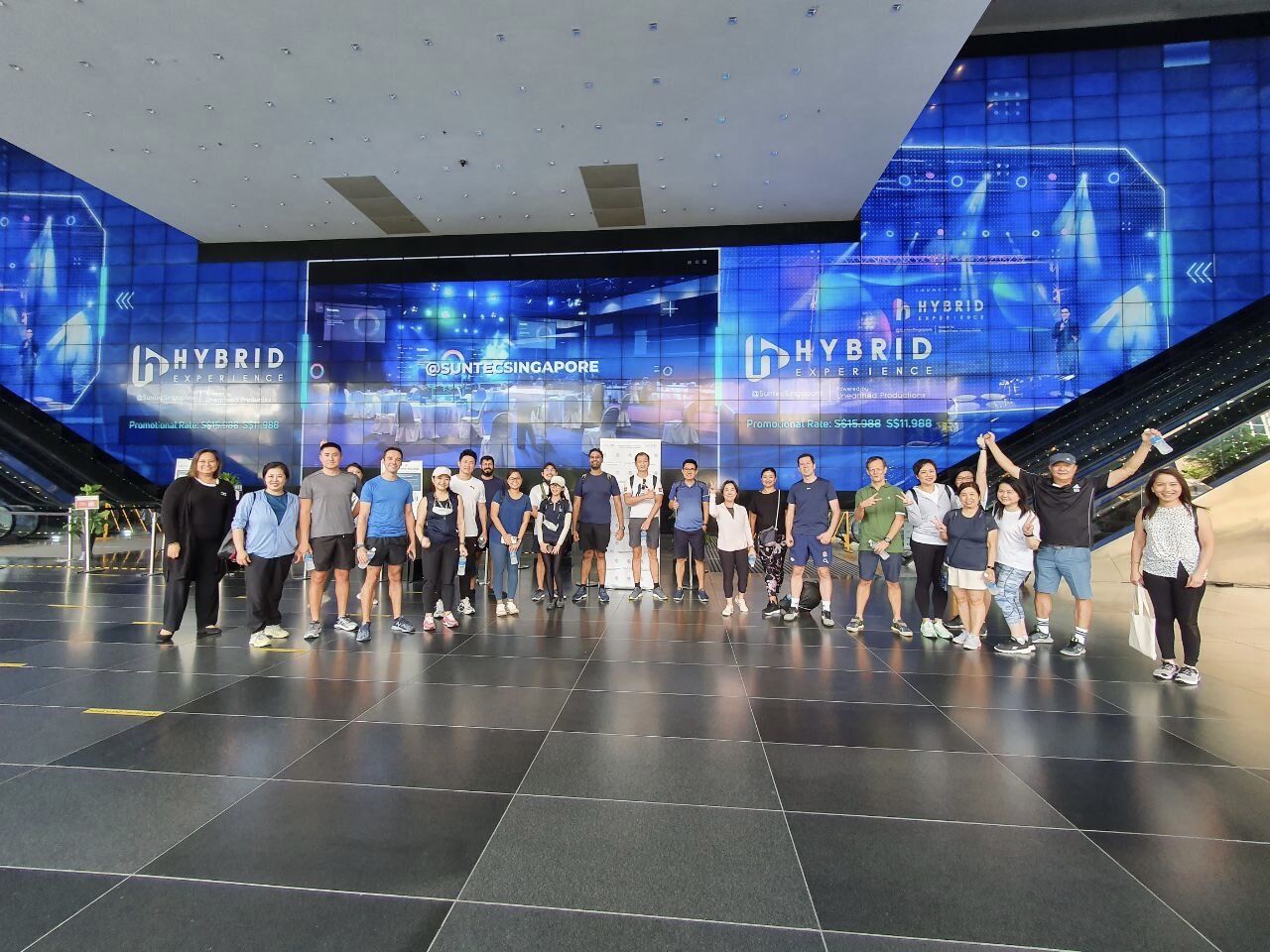 The starting point of our Singapore Marina Bay Waterfront Walk is the Suntec Singapore Convention & Exhibition Centre, where participants gathered at the world's largest high-definition video wall. It was great to see our industry friends face-to-face and without masks! Decked in our sporting attire and greeted with a beautiful weather, we commenced our Singapore Marina Bay Waterfront Walk!
Esplanade Theaters by the Bay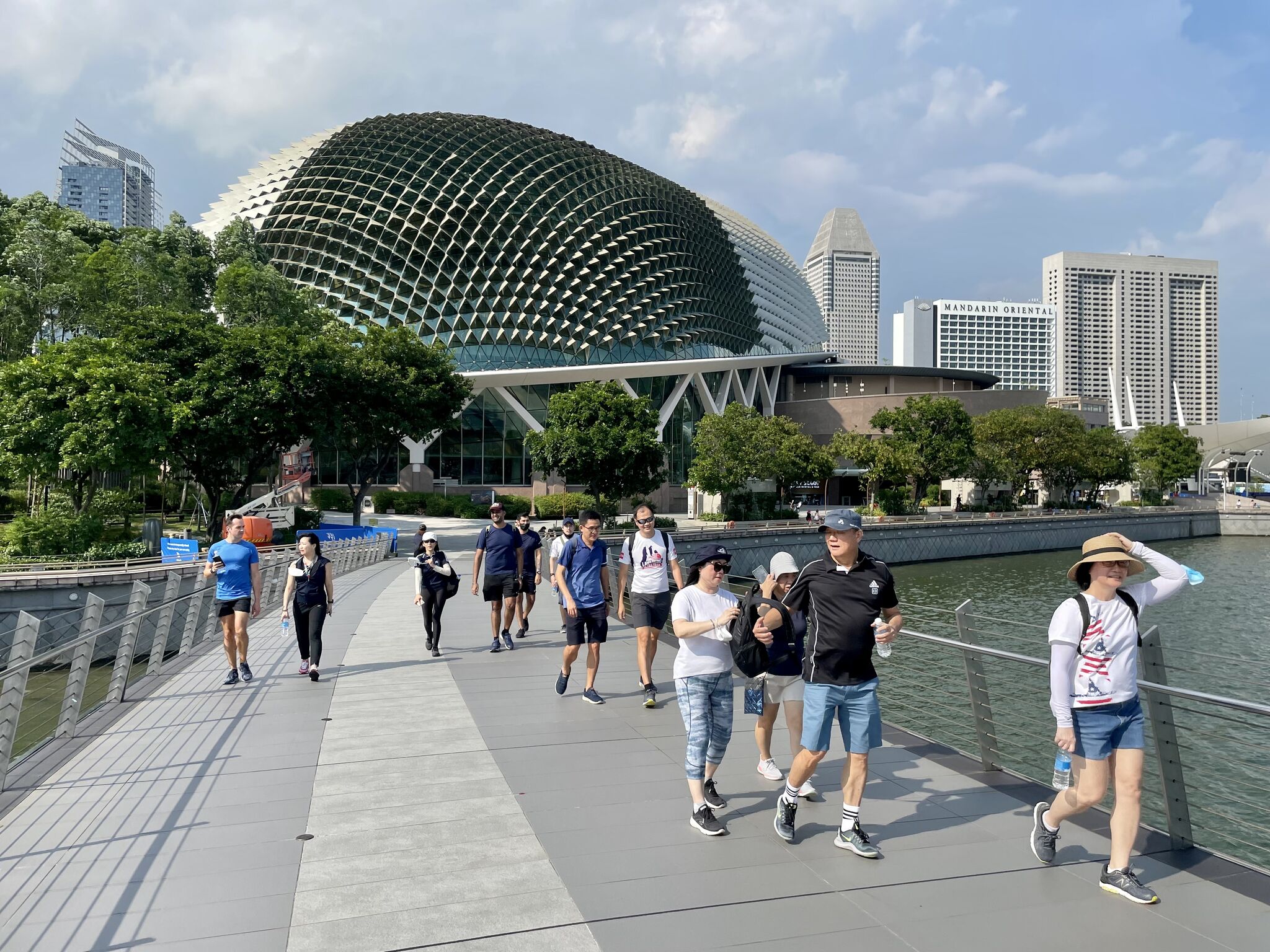 First up – Esplanade Theatres by the Bay. One of Singapore's most iconic building known for its resemblance of the durian, it houses both a concert hall and theater. Participants then crossed the Jubilee Bridge which was built to celebrate Singapore's Golden Jubilee in 2015.
Merlion Fountain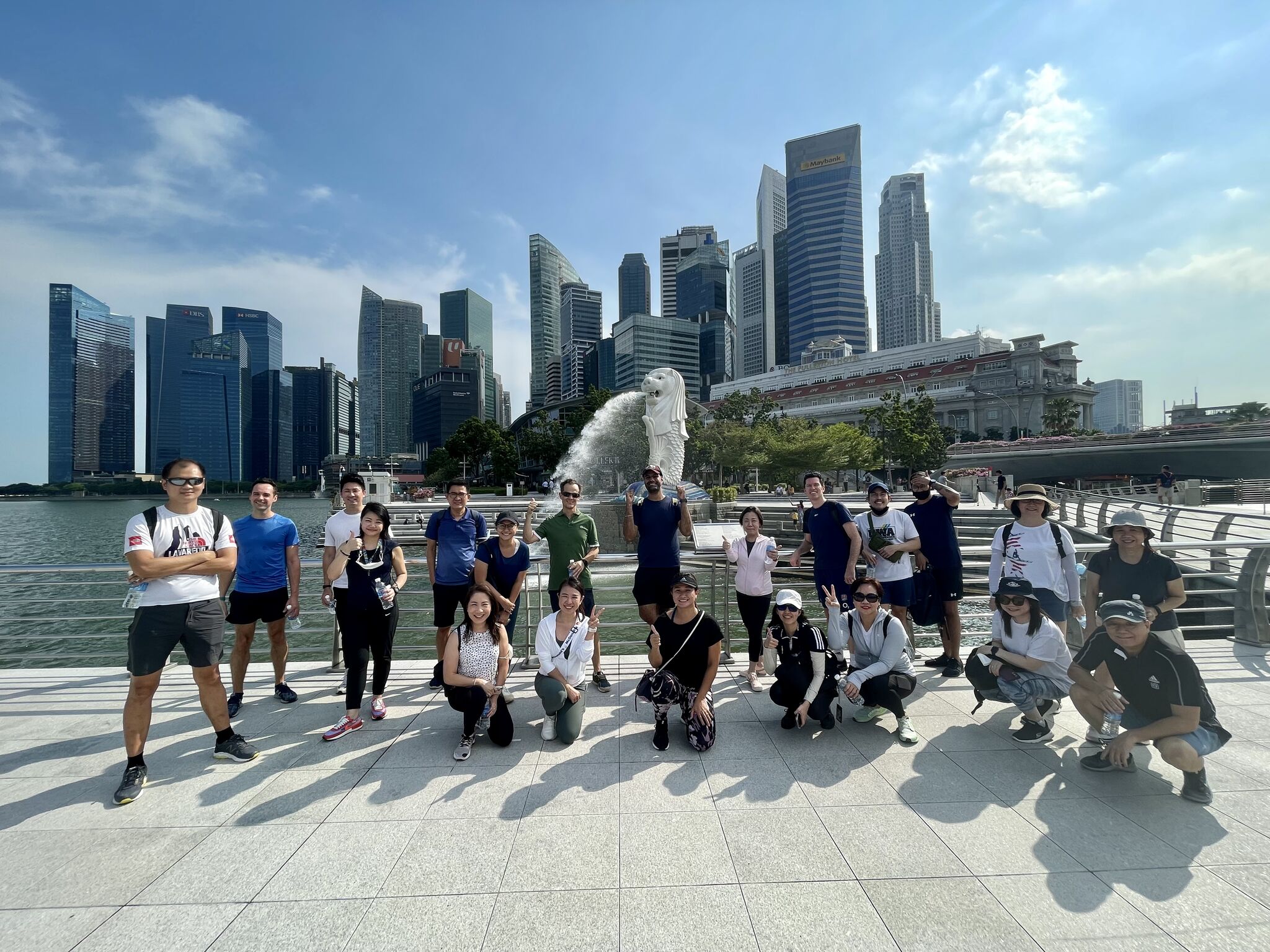 The Merlion is one of Singapore's most popular and iconic attraction in the Marina Bay area. It is a symbol of Singapore that melds the city's history as a fishing village, meaning of its original name (Singapura, meaning Lion City). No visit to the Merlion is complete without a group photo with the Merlion and stunning skyline.
The Promontory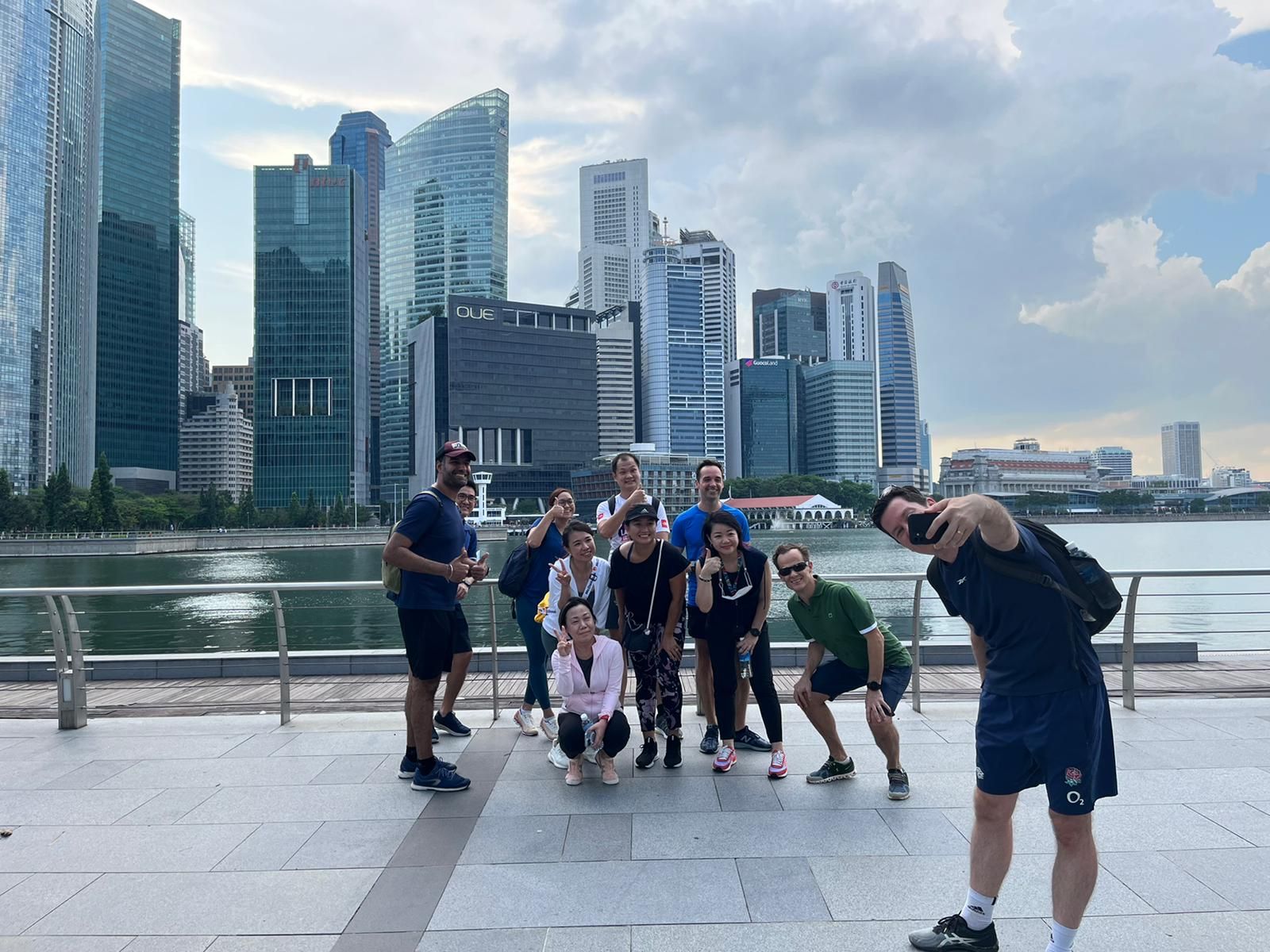 We can smell the finishing point! The last stop brings us to The Promontory which offers spectacular views of the Marina Bay Waterfront Promenade, Clifford Pier and Marina Bay Financial Center. And of course, #Wefie time!
Le Nior at Marina Bay Sands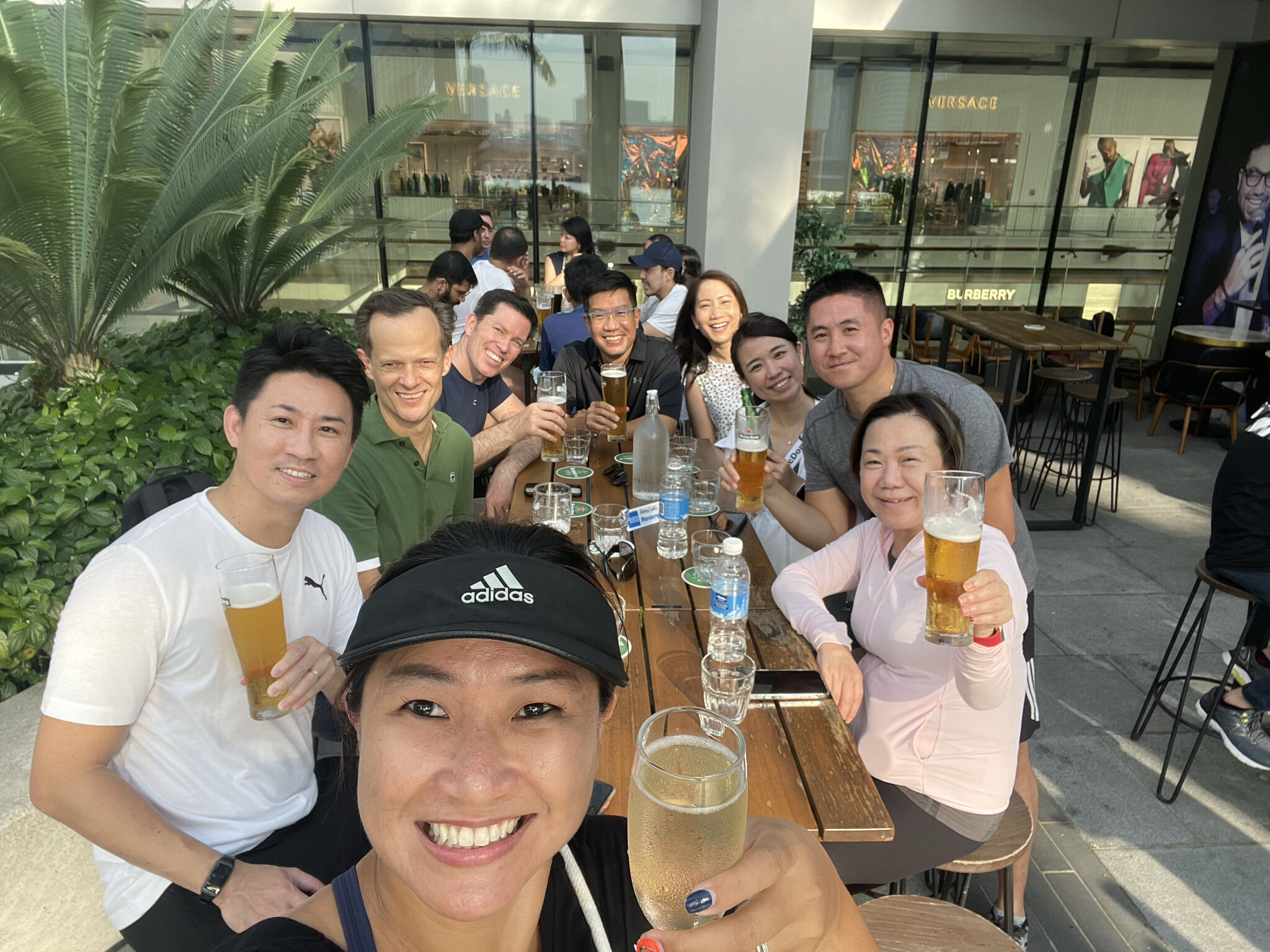 What better way to end of the Singapore Marina Waterfront Walk than with an ice cold drink? Participants ended the walk at Le Nior Bar located along the promenade of the iconic Marina Bay Sands with a drink while enjoying the spectacular views and great conversations!
Thank you to everyone who joined us for the Singapore Marina Waterfront Walk! If you missed this event, fret not. We look forward to organising more events for the community and importantly, the return of a vibrant MICE industry. So do stay tuned!